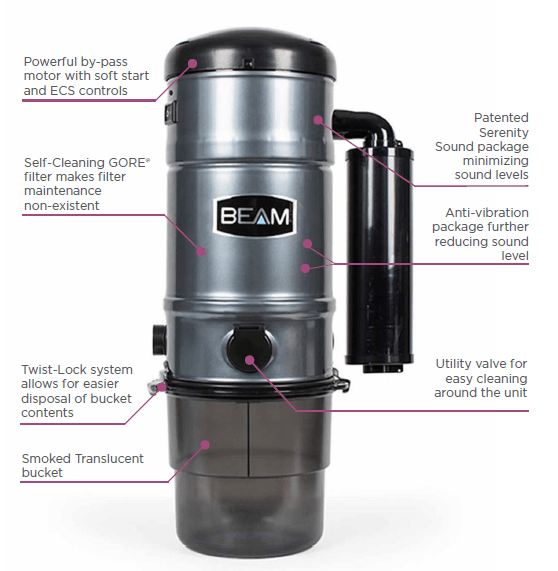 Description:
600 Air Watts
Efficient 2-Stage, 5.7″ motor
Maximum Amps: 14.3
Average Operating Amps: 12.4
Venting not required
Sound Level: 76 dBA (EST)
4 Gallon, Semi-translucent Dirt Receptacle
Serenity QS Muffler and Sound Suppression System
Utility Inlet on Unit
Filter: Permanent, self cleaning filter
Waterlift: 107″
Airflow: 131 CFM
Size: 11″ diameter x 35″ high
Shipping weight: 29 lbs
Color: Black Chrome
10 Year Warranty
(Motor: 140373) (PC Board/ECS1 Board: 100629)
Hear From Our Happy Customers
What Our
Customers Say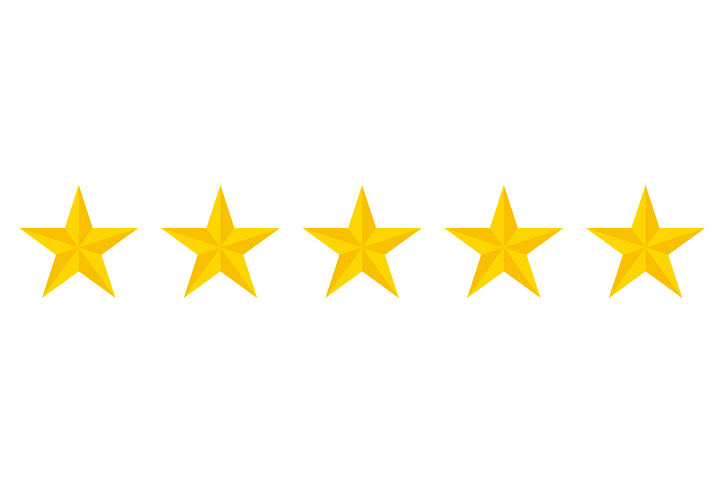 "I went to the Beam Showroom after speaking with them on the phone. They were patient, gave a full demonstration of the different options and answered all my questions. Installation was very professional and quick. I would highly recommend them."
BEAM installed our vacuum system more than 10 years ago. We received an offer from them to clean and check the system and decided to go ahead. The serviceman was very professional, did a great job and it was more than worth the price. The vacuum works better than ever and we probably added several years to the life of it by having it properly cleaned and maintained.
OUR PROMISE: Beam of St. Louis will NEVER, EVER sell personal information or email addresses.